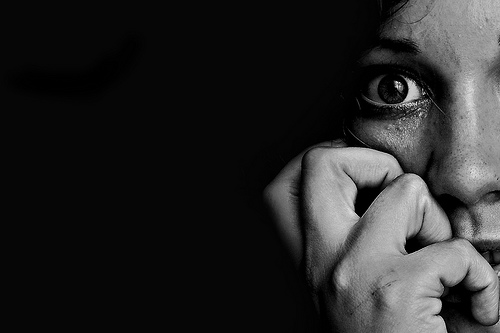 Panic
This is a disease that harbours great darkness
     For the ones who find themselves locked there
          If they can see nothing
               Beyond the shadow of it
Reaching out
     Doesn't even enter the consciousness
          At those times
     Movement at all
          Can be a task bordering on hysteria
Why would we ask that of anyone?
In these moments
     Looking inward is the key
          Reach into your own heart for self-love
Reach in
     Because it's there you'll find
          The love of God
               The angels
                    The Universe
                         And all of eternity
                              Nestled at the core
     There is room enough for all that
          Inside your own heart
     Without that
          We might crumble
               In those moments
I can't imagine a loving God
     Who would abandon a child
          And yet,
               Isn't that how it appears
                    In these moments?
Reaching out for help
     Is the impossible task
          For someone
               Who can't breathe…
                    What happens then?
What happens
     When fear reaches such a height
          That a spirit can be
               Swallowed whole
                    And left to fend for themselves?
That kind of darkness
     Surely,
          Is no blessing in disguise
Hold out your hand to Love
     Not physically
          Not literally
               But in your heart
     Open your heart
          To the possibility of Love
     Then close your eyes
          And wash yourself in Light
               "What if I forget" you say?
                         "What if…?"
Then let go
     Of all the fighting
Let it go and know
     That all the love in the Universe
          That lives inside your heart
               (Without fail)
          Is there specifically and solely
               To hold you close
                    And walk with you
               Until the moment passes
                    And you can breathe again
It's not a matter of having to remember anything
     In that moment
                    Love has your back!
                              Let that be your truth
Amen to your courageous heart!
~
© Copyright 2016 All Rights Reserved Catherine ~ On Spirits' Wings