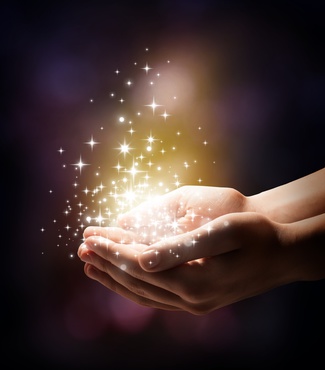 Come with me
               Into the unknown
Wishing for things
     And holding them in your hands
          Are two vastly different things
               When all is said and done
     And yet…
               Not so different after all
                    Can you see there are similarities?
Be the light
     That shines on the truth
          Of these fine words
We can want in a way
     That sets a tone
          For others to be in charge of our destiny
Or we can step right out
     Into our own free will
          And seek to fulfill our own wildest dreams
               With fortitude
          Knowing that without a willingness
               To see our desires through
                    There is less likelihood
                         Of them being truly fulfilled
We can ask each other this question
     What are you willing to do
          To step forward along your journey
               In a way that sets in motion
                    That which you desire most?
     What one thing comes to mind
          That sparks resonance in your heart
               No matter how seemingly small?
Grandiose gestures
     Are indeed just that
          Yet not necessary
               To achieve all that is
         
     The smallest gesture
          Can be just as grand
               With results which touch your heart
                    With just as much light
Continue along your path of hope
     Putting one foot in front of the other
And keep the highest good of all
     As the centre most import
          And you will see…
               You will see
                    A positive change
                         To your liking
Be that forward thinking
     Forward moving soul
     And watch the magic
          Begin to flow
     Amen
          To your traveling nature
               Nothing is holding you back
Be one with this truth
     And be a model for all who follow
~
© Copyright 2017 All Rights Reserved Catherine ~ On Spirits' Wings
Save
Save
Save