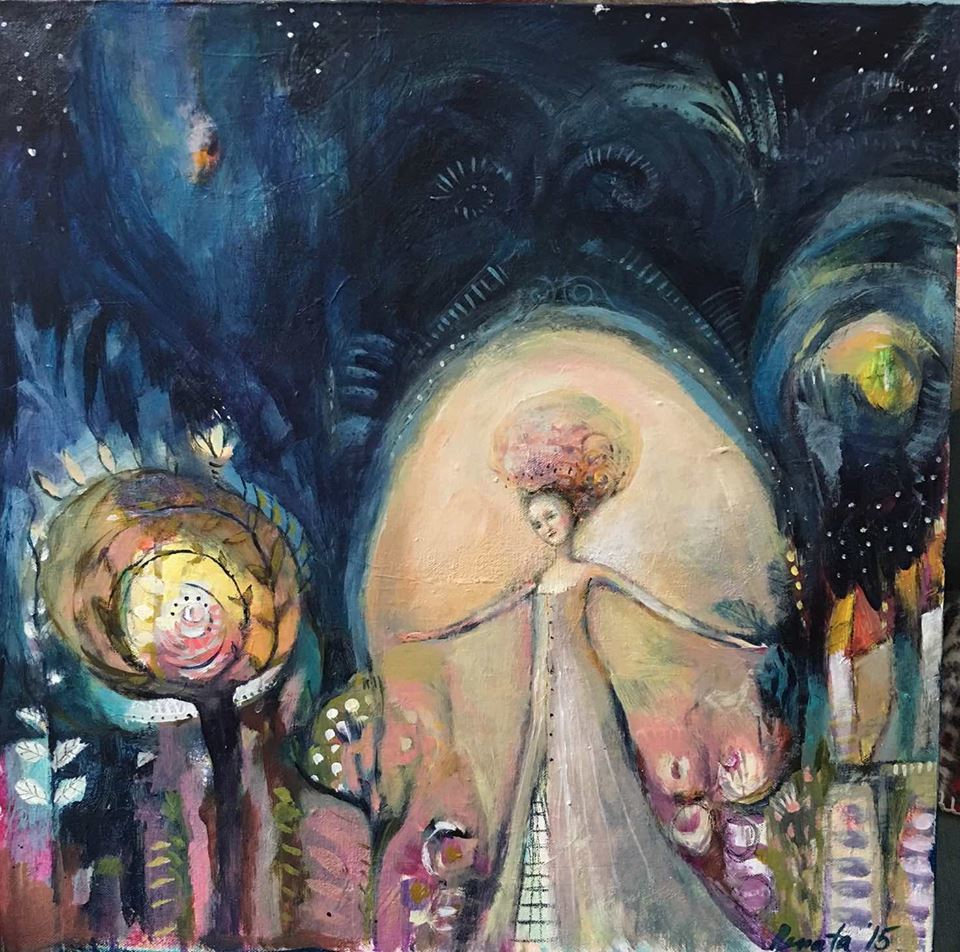 Stepping through the veil
     Fully clothed
          Like moving through a doorway
               I look around . . .
     Is there someone who wishes to share?
          I open my heart to you
               Here in this place of Spirit
          Dancing,
               Dancing,
                    Dancing in the light of lights
                         Is there a message for me tonight?
~
Let there be,
     Amongst the worn out shoes,
          A pair,
               That when you slip them on
                    Your consciousness
                         Bursts into a flurry of energy
                              And excitement
Let the whole of you
     Become a ball of light
          Dancing over the tree tops
               Touching the sky
     Stretching your arms into that radiate blue
          All across the top of the world
               Can you imagine all of that,
                    Exploding from a pair of shoes?
What size?
     What size could fit you now,
          When your feet don't touch the ground?
          Be that graceful
               Let this image do its work
All around us is the answer
     To life's mysteries
     Let your truth sing out
          For there are many who would long to hear it
Follow your heart
     I'm dancing with you,
          I'm dancing in my heart for you!
~
© Copyright 2017 All Rights Reserved Catherine ~ On Spirits' Wings
Save
Save
Save
Save
Save
Save
Save
Save
Save