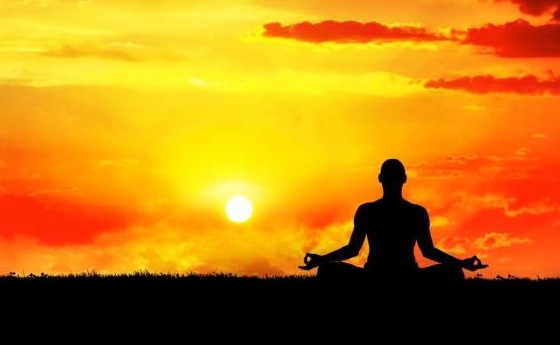 It is like this today
Above all the chaos
     That swirls around down there
          On your planet
             Is enlightenment
They are light years apart,
     In some ways
          And in other ways
               One and the same
Can you find enlightenment on your planet?
   Of course you can
      It happens all the time
          And yet,
People strive to be somewhere else
     Up there somewhere in the clouds
"There must be a place we reach to,"
     They say,
          "In order to know we have arrived
               At the 'place' of enlightenment."
Posh
     Pish posh and poppycock
         What nonsense is that?
Walk in it
     Walk into the chaos
          That's where the enlightenment comes
     In the willingness to step
          Right into the chaos of your life
Right up to your eyeballs
     Right into the thick of it
          The muck of it
The dirt
     The grit
         The darkest cloud
Step into your own free will
     And learn what it means to be present
All this airy-fairy reaching out to the heavens
     Is a complete distraction
          From what you've really come to Earth
               To learn
…. Okay, not entirely
     But seriously…
If you spend more time
   With your head in the clouds
      Than with your feet on the ground
         You're going to feel disconnected
Reach up – sure
   Reach up with your heart!
     Reach up for a connection with love
      And ask for the strength
         To endure the troubling times
Then step right back into the core of your life
     And let that be your truth
I'm not scolding
   I'm encouraging you
You may not feel you have the strength sometimes
   And yet you do
But even if you didn't believe that
   There is enough love in the universe
      To cover any lacking
It's a matter of
Letting Love in…
~
© Copyright 2016 All Rights Reserved Catherine ~ On Spirits' Wings