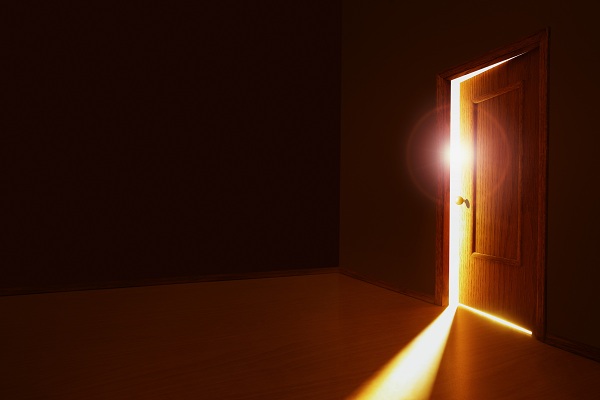 Open the door
     Let the light of Spirit move freely
          Inward and outward
Can you see the yellow light
     Just beyond the door frame?
          You don't have to go there
               To let it shine
          Just open the door
Green threads reach in
     To find your heart
          They float on the breath of possibility
Let them wind their way toward their own truth
     On the intention of good will
Breathe in
     Fill your lungs
     There is a shadow there
          Where grief is stored
Can you see its rectangular veil?
Can you see the yellow light held on the other side?
     Fill that space with light
Open your mouth
     And breathe out
          Let the shadow out
(Grey billowy cloud of smoke)
     Let go of the heaviness held there
Blue green cloud dance
There is much to be said about mingling energies
     It's as though one believes it can be the other
          When they truly only interact by changing places
Be joyful in the moment joy presents itself
     Be that light
          And let it shine through you in all directions
               Without boundaries
Breathe in the fullness of it
     With flames of laughter
          Waking each passing molecule
Be that shining light
Be that blinding light of love
     And let the warmth
          Move through and kiss your heart
               As a gift to those
                    Who will later receive
               That which you willingly pass on
                    In the name of God
Let yourself win!
~
© Copyright 2016 All Rights Reserved Catherine ~ On Spirits' Wings